Fr Ray Liddane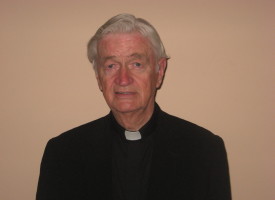 The Very  Rev J.R. Liddane was ordained on June 19th, 1955 in the Cathedral of the Most Holy Trinity, Waterford. He has served in the following parishes:
Middlebrough parish from 1955 – 1960
Dunhill & Fenor from 1960 – 1962
Ballybricken from 1962 – 1968
Tramore from 1968 – 1979
He was Administrator of St Joseph and St Benildus, & St Mary's Parish from 1979 to 1985.
In 1985, he became the first parish priest appointed to this parish.
In 2005, he celebrated the Golden Jubilee of his Ordination and continued to serve as parish priest until his retirement in 2008.
At present, he serves our parish as Associate Pastor.
Associate Pastor
Fr R Liddane
Parochial House,
Newtown Road,
Waterford City.
Tel: 874 284 (H), 878 977 (Sacristy)