Our Parish Pastoral Council
What is a Parish Pastoral Council?
The Parish Pastoral Council (PPC)is a leadership group through which priests and other members work together as co-responsible partners in furthering the mission of Christ in our parish. Through this partnership the council aims to build up a vibrant Christian community in our parish, rooted in baptism and marked by its faith, worship and service .The current members of the Parish Pastoral Council are marked below.
The Parish Pastoral Council meets on the third Wednesday of every month (except July, August and December), in the Parish Centre, St Joseph and St Benildus Church, Newtown, from 7.30pm to 9.00pm or in the Sacristy in St Mary's, Ballygunner
What are the tasks of the Parish Pastoral Council?
• Search out the needs of parishioners
• Prayerfully discern and plan the future direction of the parish
• Enable others to use their gifts in the Service of God and in responding to the pastoral needs of the parish
• Review the life and activities of the parish so that parishioners can see how they are bringing about the reign of God
• Ensure that effective dialogue takes place within the parish, the wider community and the diocese
Nominating New Members:
We are currently in the process of seeking nominations for new members for our Parish Pastoral Council. We are appealing to parishioners to complete nomination forms which are available from the parish office, at the back of the church or a copy can be downloaded here
All nominees will be invited to a discernment evening whereby they will be instructed in the role and working of the Parish Pastoral council and taking through as process inviting them to discern if they feel called to this important ministry at this time.
All parishioners are invited to play a role in the life of the Parish by making suggestions for discussion at each meeting. You can do this by contacting the Secretary to the Parish Pastoral Council (see below for contact details) and asking for your item to be placed on the agenda. Your contribution is valued and we look forward to hearing from you over the coming months.
View outcomes of P.P.C meetings
The members of the Parish Pastoral Council are as follows:-
---
 Chairperson
 Denise Hughes
087-1512617
---
Vice Chairperson
James Brennan
---
Secretary

Audrey Sheridan
---
President of Parish Pastoral Council
Parish Priest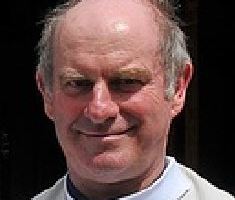 Fr Liam Power   (051) 873 073
Curate
Fr John Treacy (051) 843 207
---
Martha Flood
Donal O'Connell
Betty Flynn
Marie Walker
Eimear Nolan
---